Vortex: Polyhedral Dice Set
Regular price
$150.00 USD
Regular price
Sale price
$150.00 USD
Unit price
per
1 in stock - product will ship in 1-2 business days.
Inspired Design

Be sucked into oblivion with this dice set - or at very least transported to a different dimension where the elegant lines and pleasing weight enhance every roll. The swirls and twirls of the design capture a motion not typically seen with more solid designs, making them perfect for both irascible tricksters and elegant high fae alike. Bring your table to a higher tier of play regardless of setting or party wealth!
Dice Information
Replace any standard 7 dice set with 6 metal dice, adding a premium feel to any roll without sacrificing our elegant and beautiful designs. Each of the included bronze dice (D20, D12, D10, D8, D6, D4) are around the size of standard plastic polyhedrals, with the notable exception of the D12. Please see the product photos for a comparison to an equivalent plastic competitor. The set does not include a decader, or percentile die, as functionality can be replicated with a standard D10. Compatible with Dungeons and Dragons (D&D), Pathfinder, or most paper and pencil RPG experiences.
Be nice to your dice! Please roll on a suitable leather, rubber, or cloth surface to prevent excessive wear and damage to wooden tables or the die itself.
Engineered to Perfection
At Summit Dice, we strive to provide the peak gaming experience. Nobody likes dice that perform poorly, and we ensure that each design is perfectly balanced before beginning manufacturing. Due to manufacturing variables, each dice can develop slight character differences from what was originally intended, but we've done extensive testing on each design across many dice to ensure that these variations will not impact dragon slaying potential due to extra time in the jail. Change is scary, but we promise that each of our dice is far more random than standard plastic polyhedral sets that are ubiquitous in the RPG scene.
Share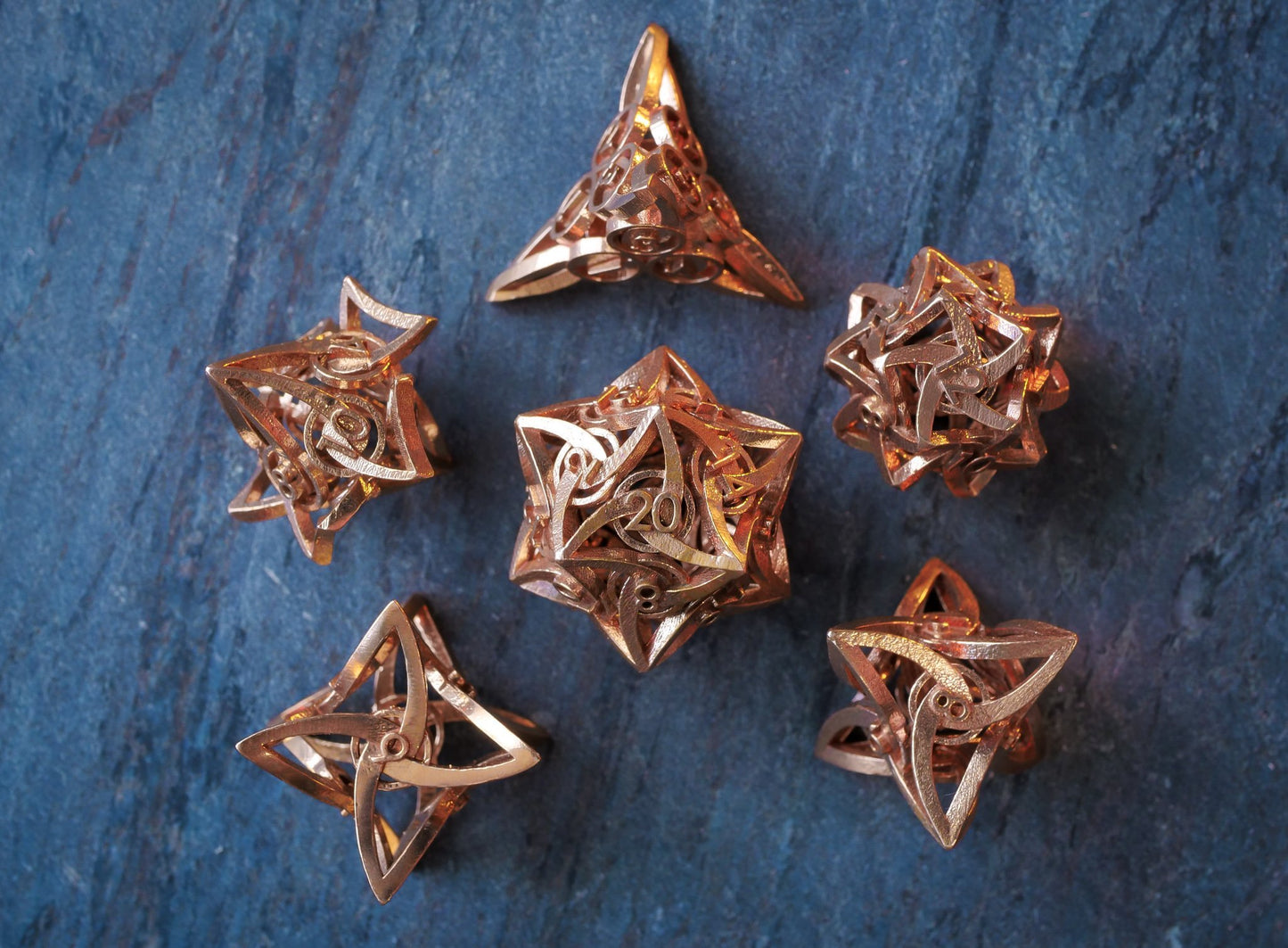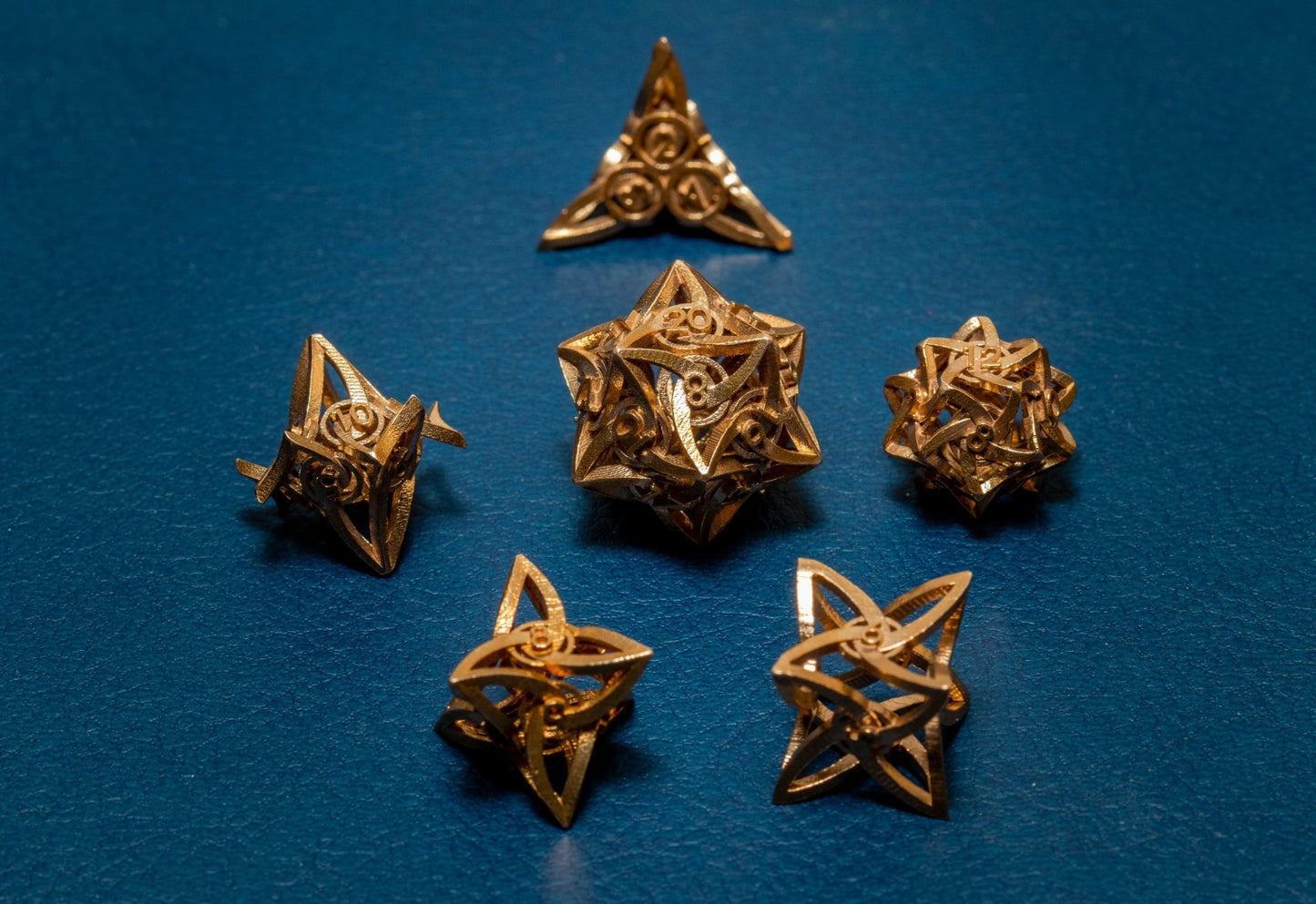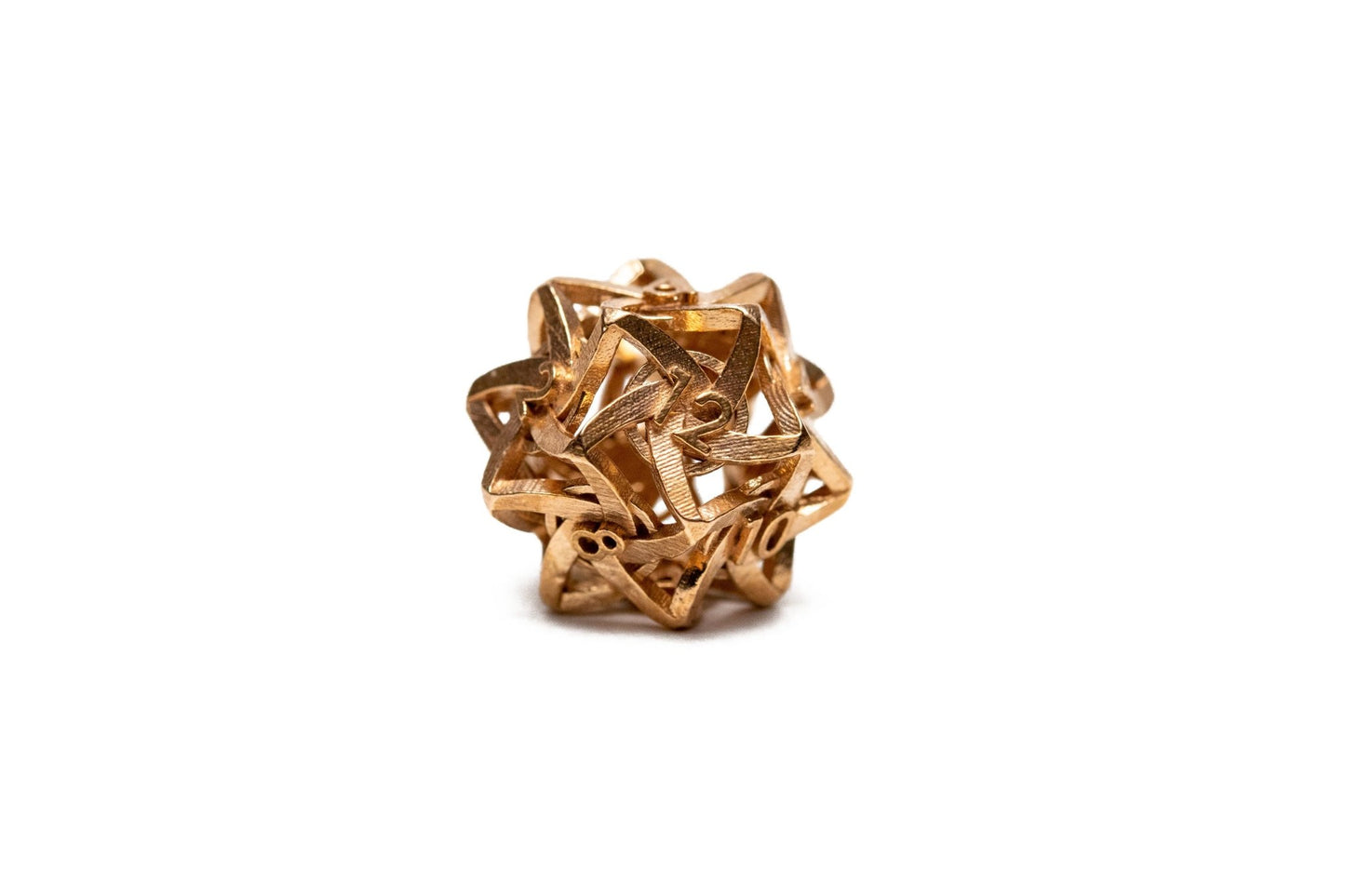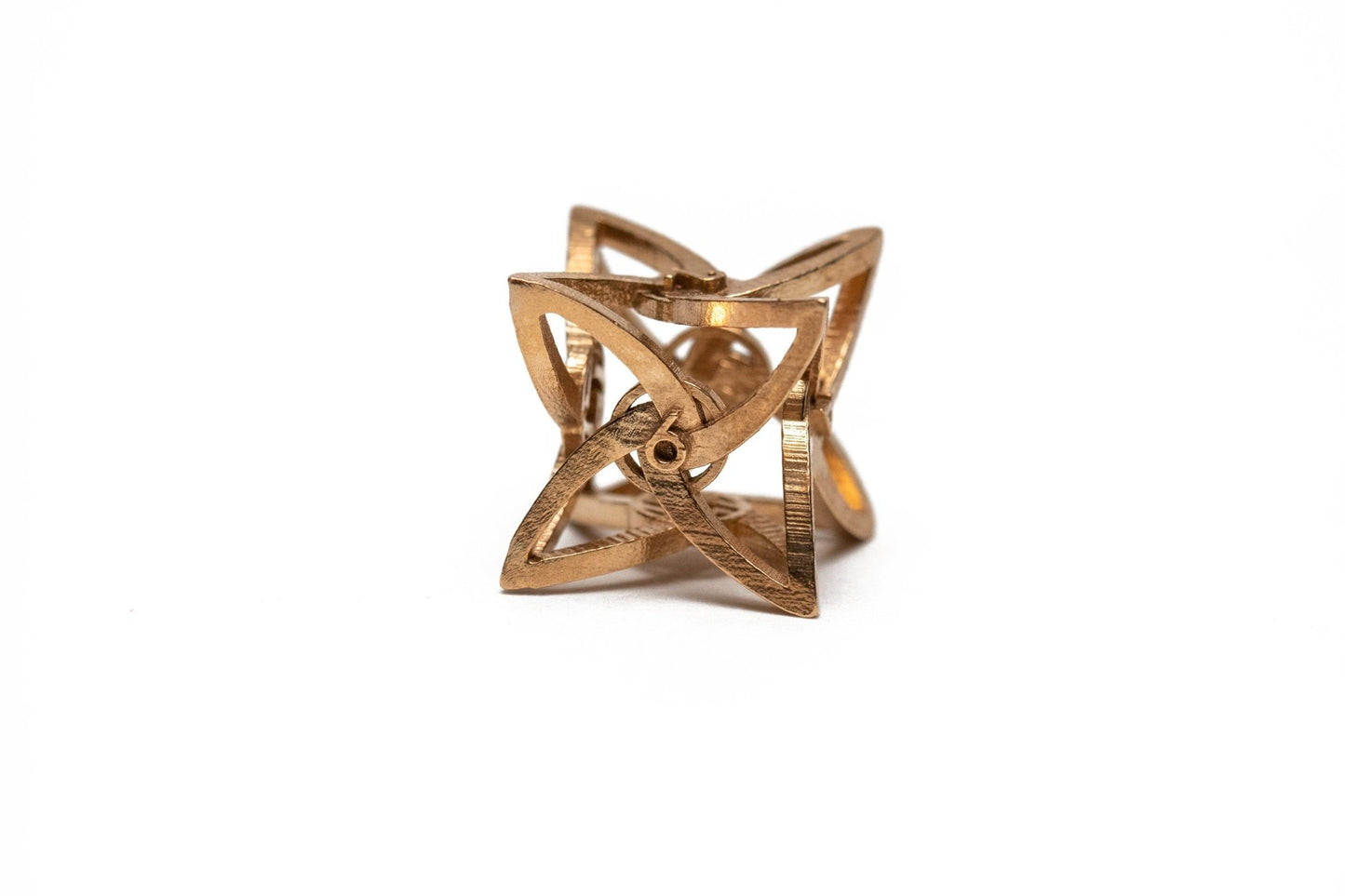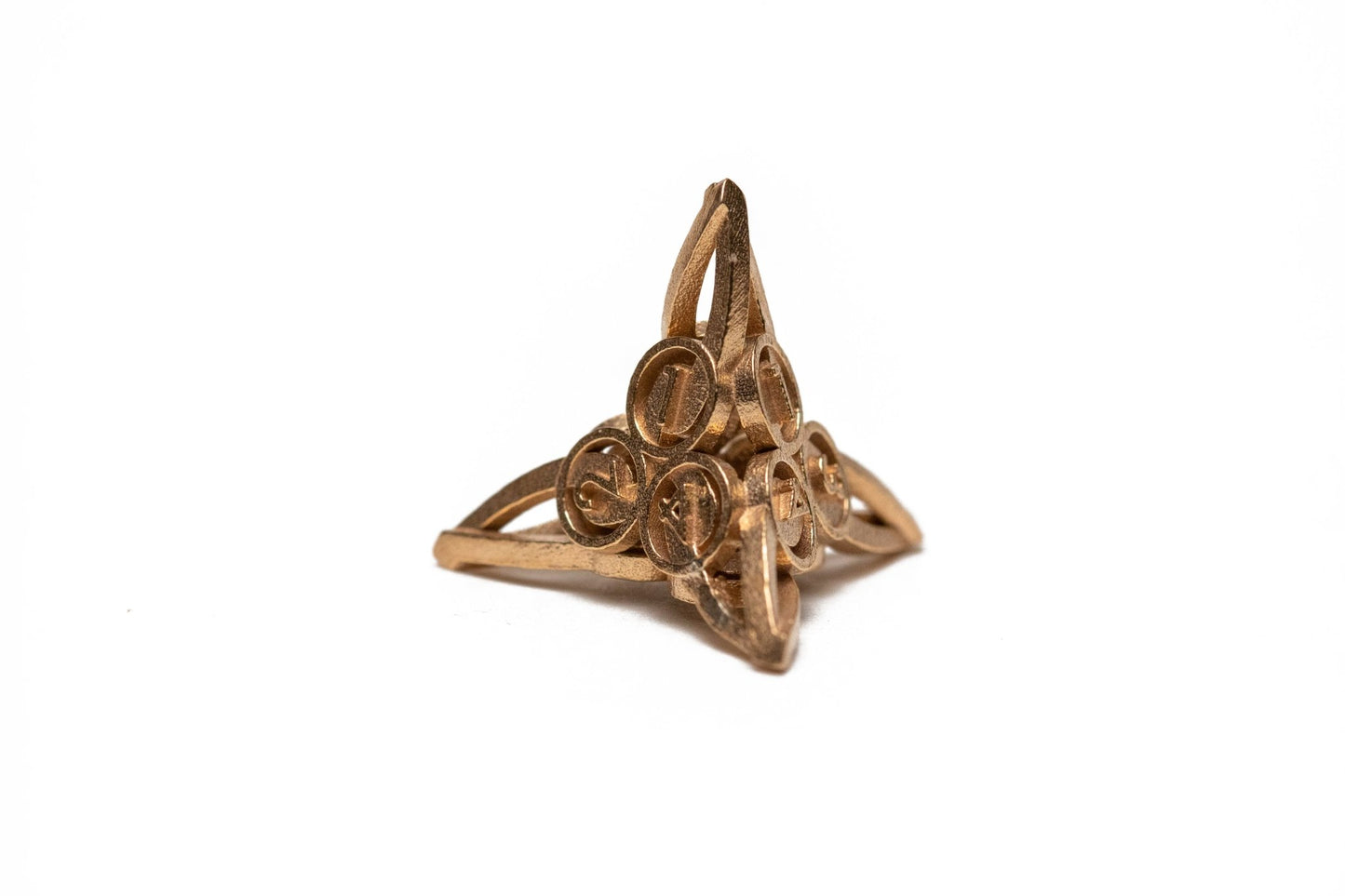 Vortex Polyhedral Set
I love the craftsmanship. The Dungeon and Dragon design is beautiful.
They are functioning works of art
Had an amazing time at Denver's Fan Expo, thank you again for the support of Dragon Fodder! Like everyone else I fell in love with these dice and got a set for my games. Have a special someone in your life that plays dice games? This is that gift they will cherish forever. Or do what I did and say "yeah, you deserve a set" :)
Great service
Needed a replacement for set I purchased previously. Got it much sooner than expected. Fantastic dice.
100% recommend!
I ordered one D20 for my son's birthday, we can't afford to buy them all at once so he'll be getting them as gifts for a little while. I didn't realize the processing time was so long until I ordered so I worried it wouldn't get here in time, but not only did it arrive much sooner than expected, they threw in an extra die just to get him started with his collection. I'm so impressed with the quality and the consideration they showed we will definitely be purchasing the remaining dice for the set and will continue to shop here for other sets as well. 100% recommend!
Pleasantly Surprised
I wrote to Ben asking for a polyhedral for me and my husband's bronze anniversary and was not disappointed! Ben came through in a major way. I didn't open up hubby's gift to inspect it beforehand because we were lacking time before the main event but once he DID open it up, read the note and rolled not one but TWO die, I realized that we would definitely be adding Summit Dice to our list of friendly places to frequent. Thank you Summit Dice for making our 8th anniversary INCREDIBLY special :)