Rapture: Polyhedral Dice Set
Regular price
$300.00 USD
Regular price
Sale price
$300.00 USD
Unit price
per
This product will be made to order and ship in 4-6 weeks.
Inspired Design

Traversing watery dystopias is an arduous endeavor, so enhance your luck with this beautiful Bioshock-inspired set of dice. Immerse yourself with each wildly detailed design within the Rapture set, which includes two unique D6 dice to enhance each and ever roll. Rest assured, the intricate shapes found within this set do not impact the accuracy of the dice as each is painstakingly balanced up to our exacting standards in the design phase. Whether reigniting your passion for combat photography or patiently lurking with a drill, this set is sure to accentuate your campaign setting.

Looking to make a bigger splash? Check out the oversized 28mm D20 variant!
Dice Information
This 7 piece dice set adds a premium feel to any roll without sacrificing our elegant and beautiful designs. The full set does not include a decader, or percentile die, as functionality can be replicated with a standard D10, but does include two unique D6 designs for this set. Compatible with Dungeons and Dragons (D&D), Pathfinder, or most paper and pencil RPG experiences.

Be nice to your dice! Please roll on a suitable leather, rubber, or cloth surface to prevent excessive wear and damage to wooden tables or the die itself.
Engineered to Perfection
At Summit Dice, we strive to provide the peak gaming experience. Nobody likes dice that perform poorly, and we ensure that each design is perfectly balanced before beginning manufacturing. Due to manufacturing variables, each dice can develop slight character differences from what was originally intended, but we've done extensive testing on each design across many dice to ensure that these variations will not impact dragon slaying potential due to extra time in the jail. Change is scary, but we promise that each of our dice is far more random than standard plastic polyhedral sets that are ubiquitous in the RPG scene.
Share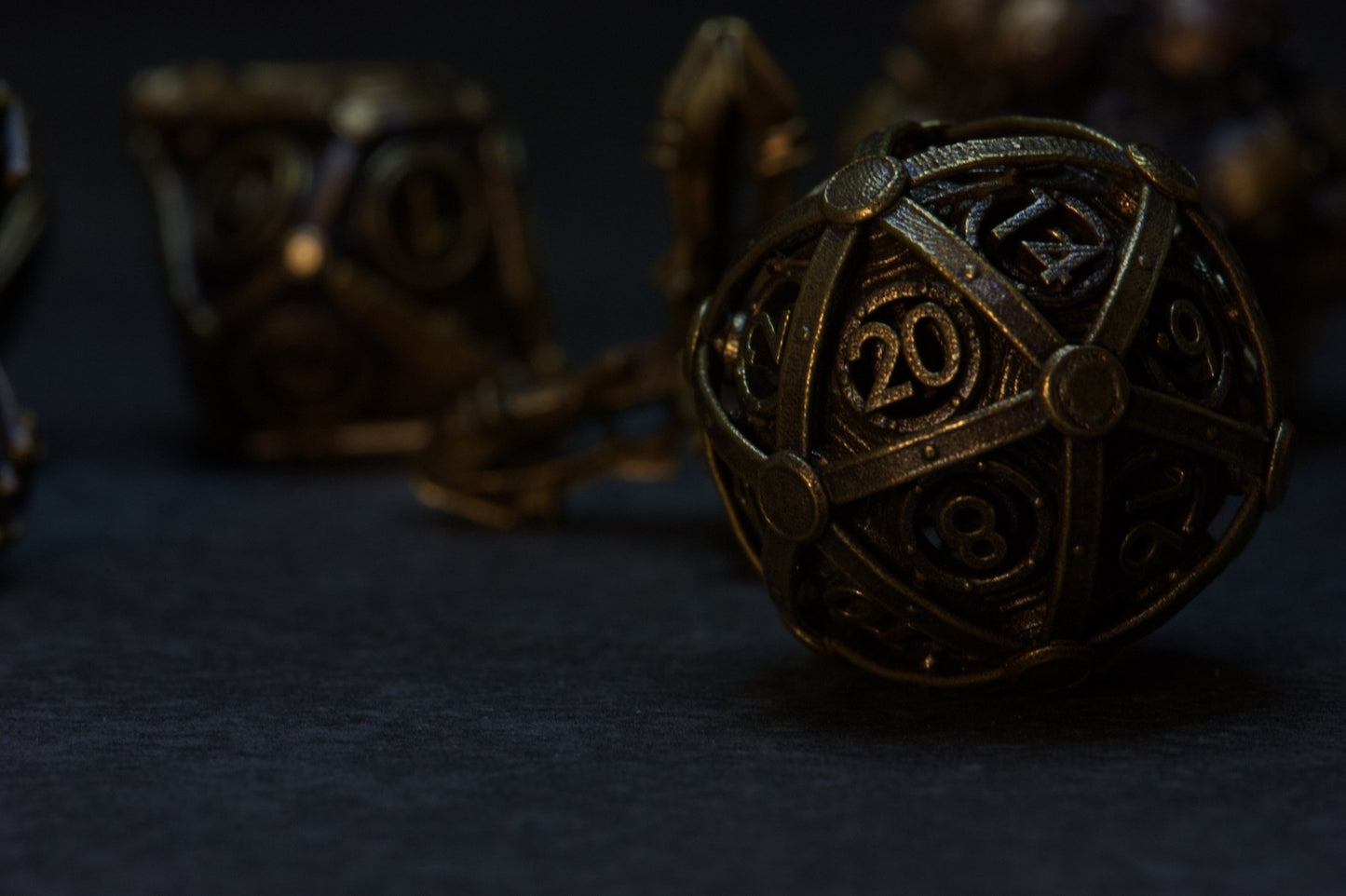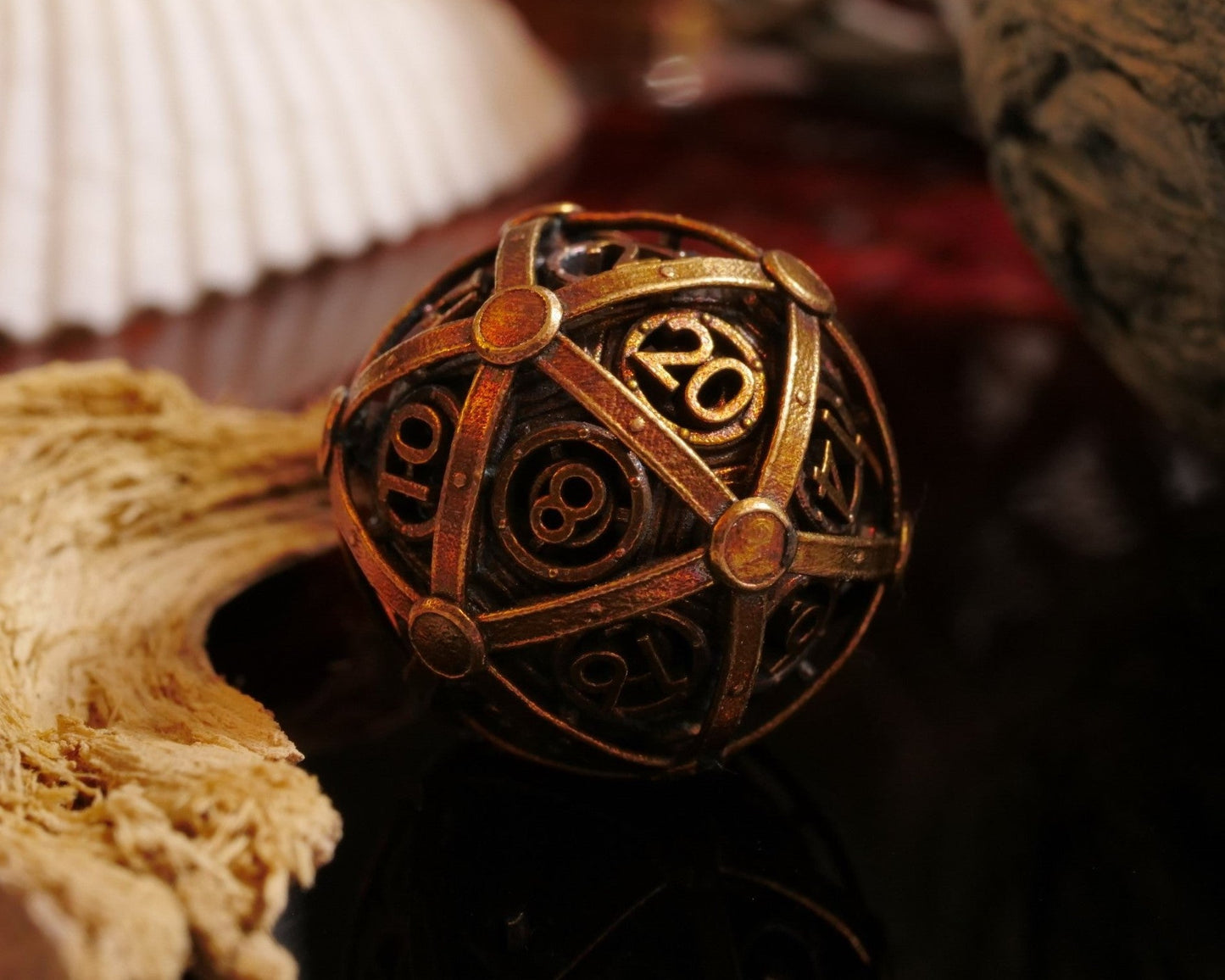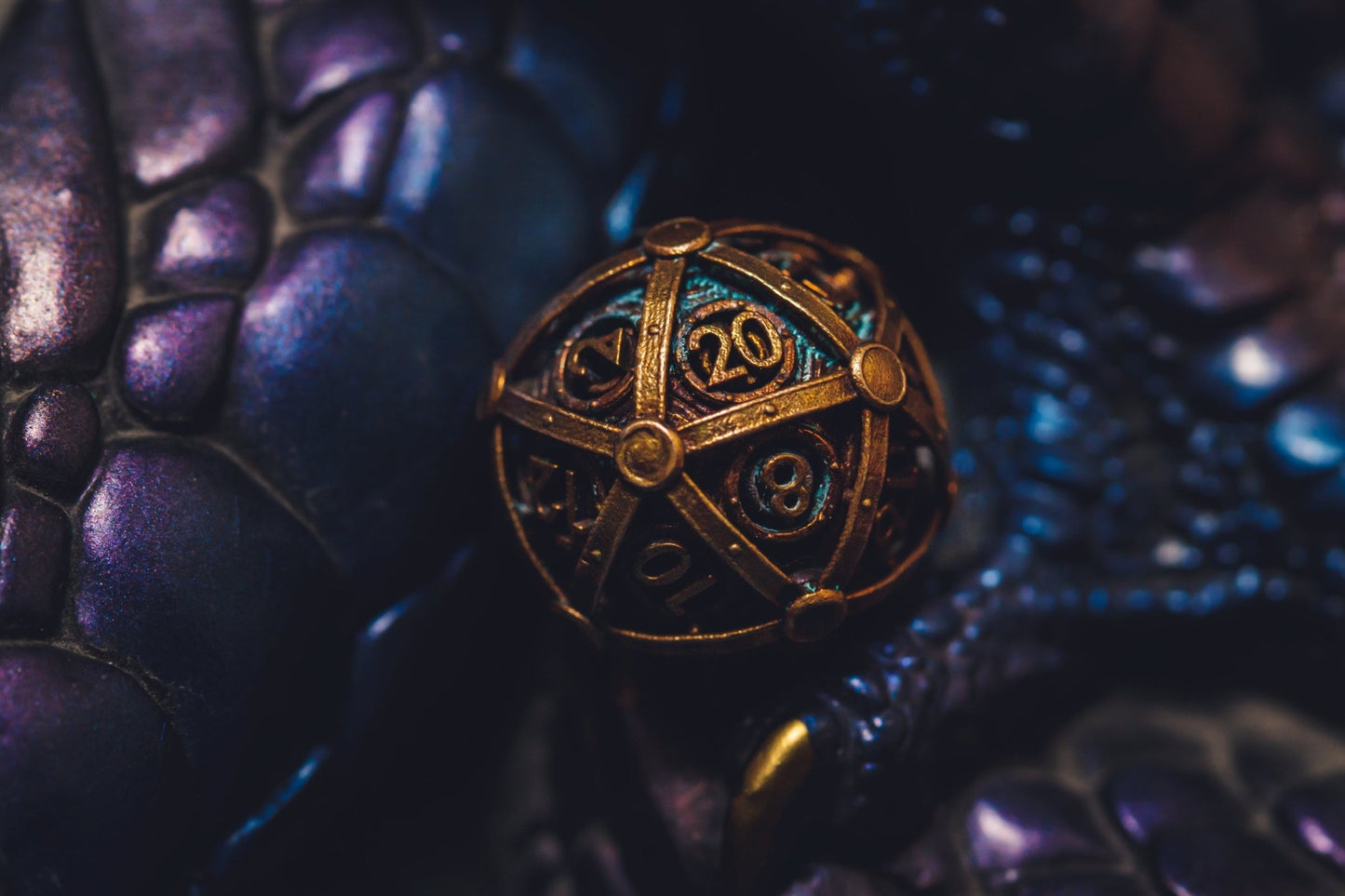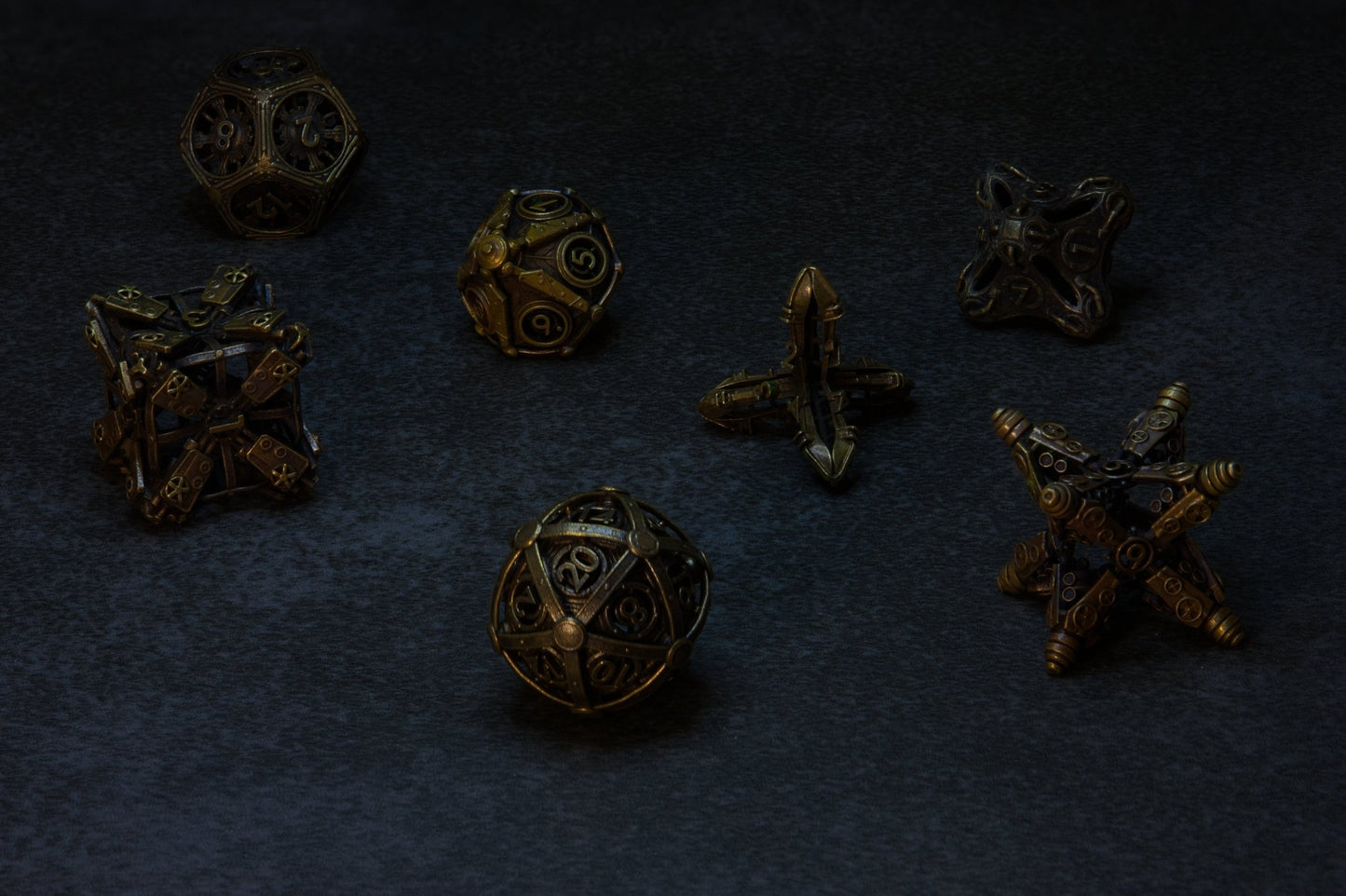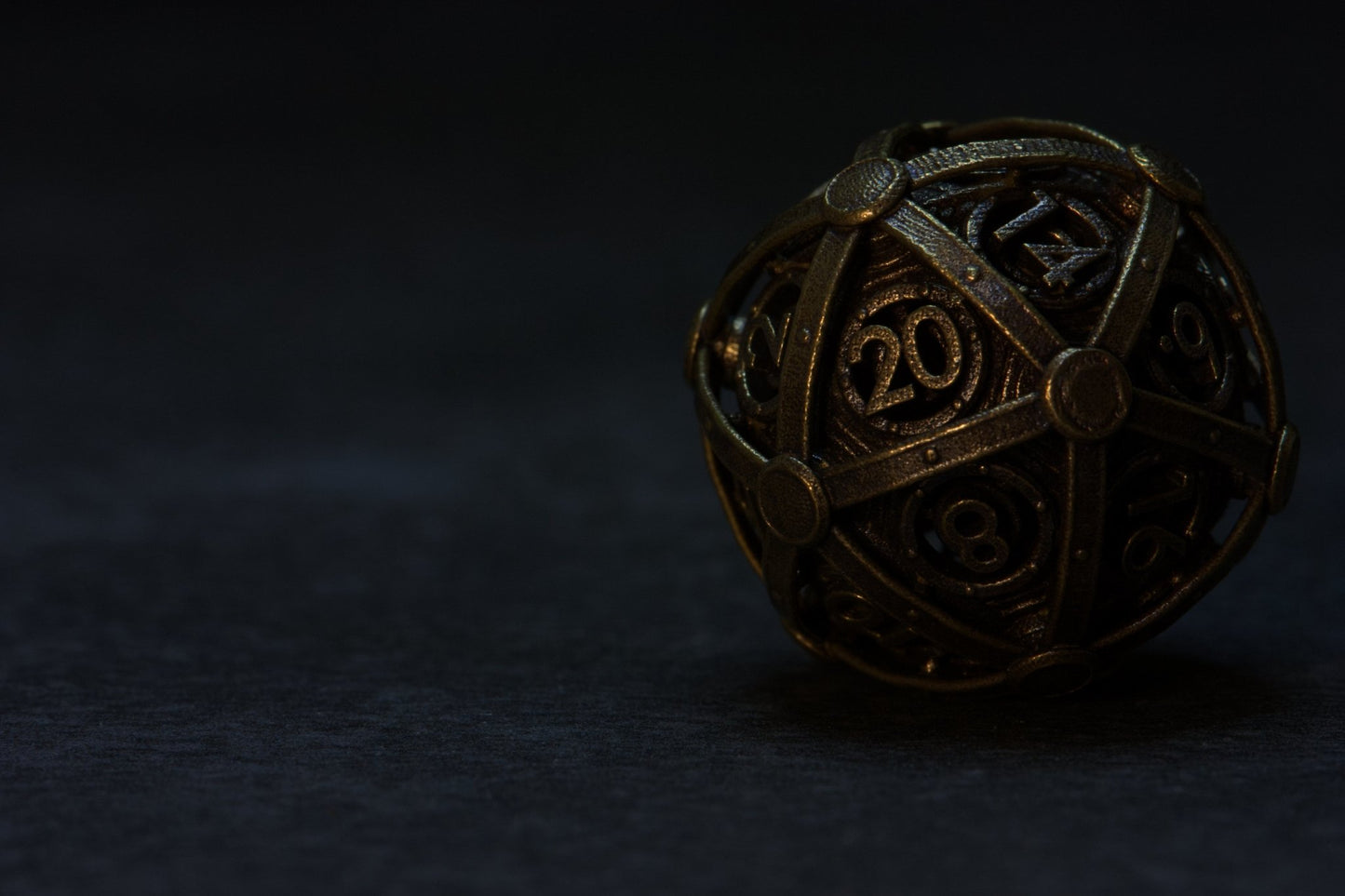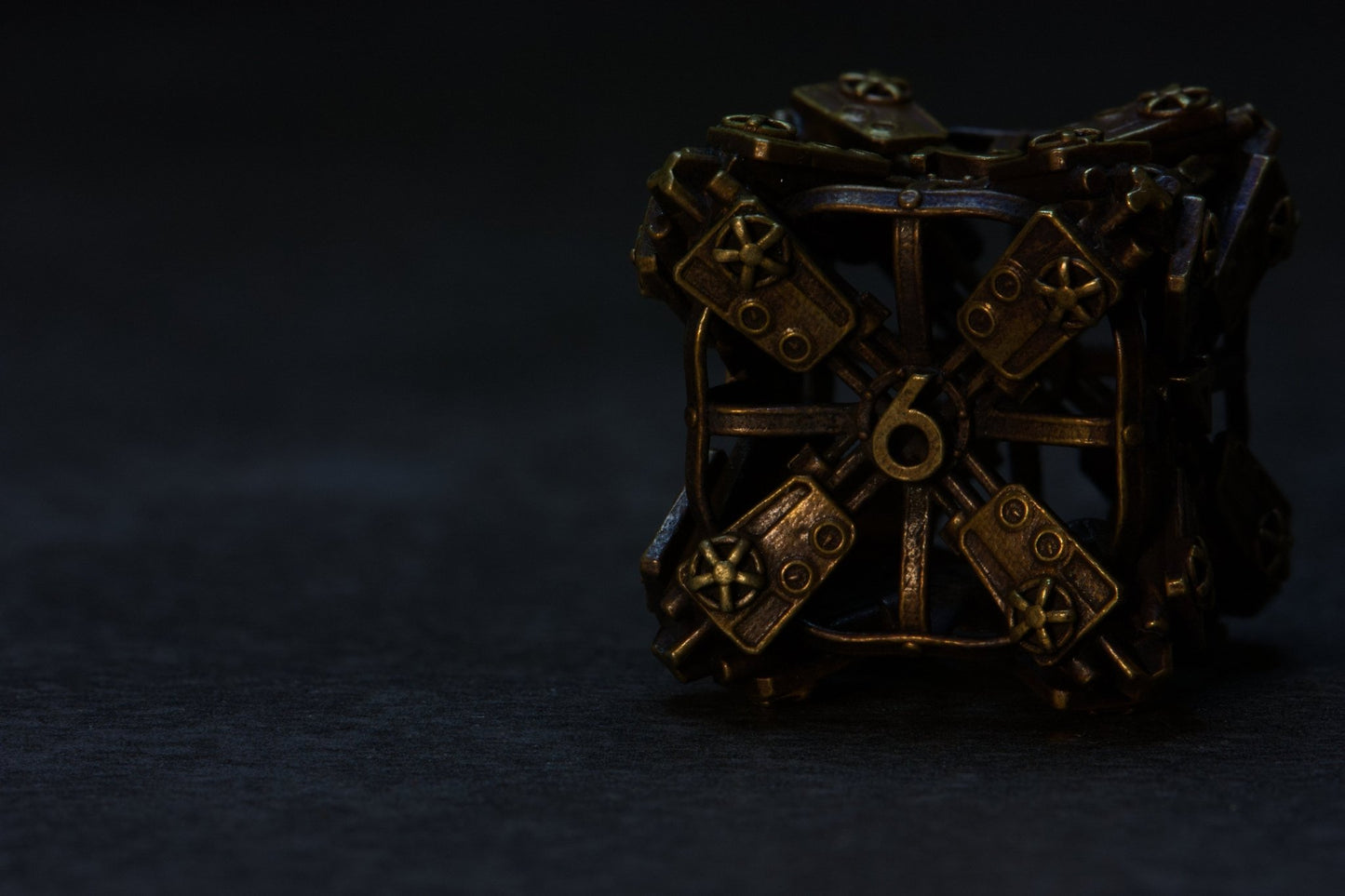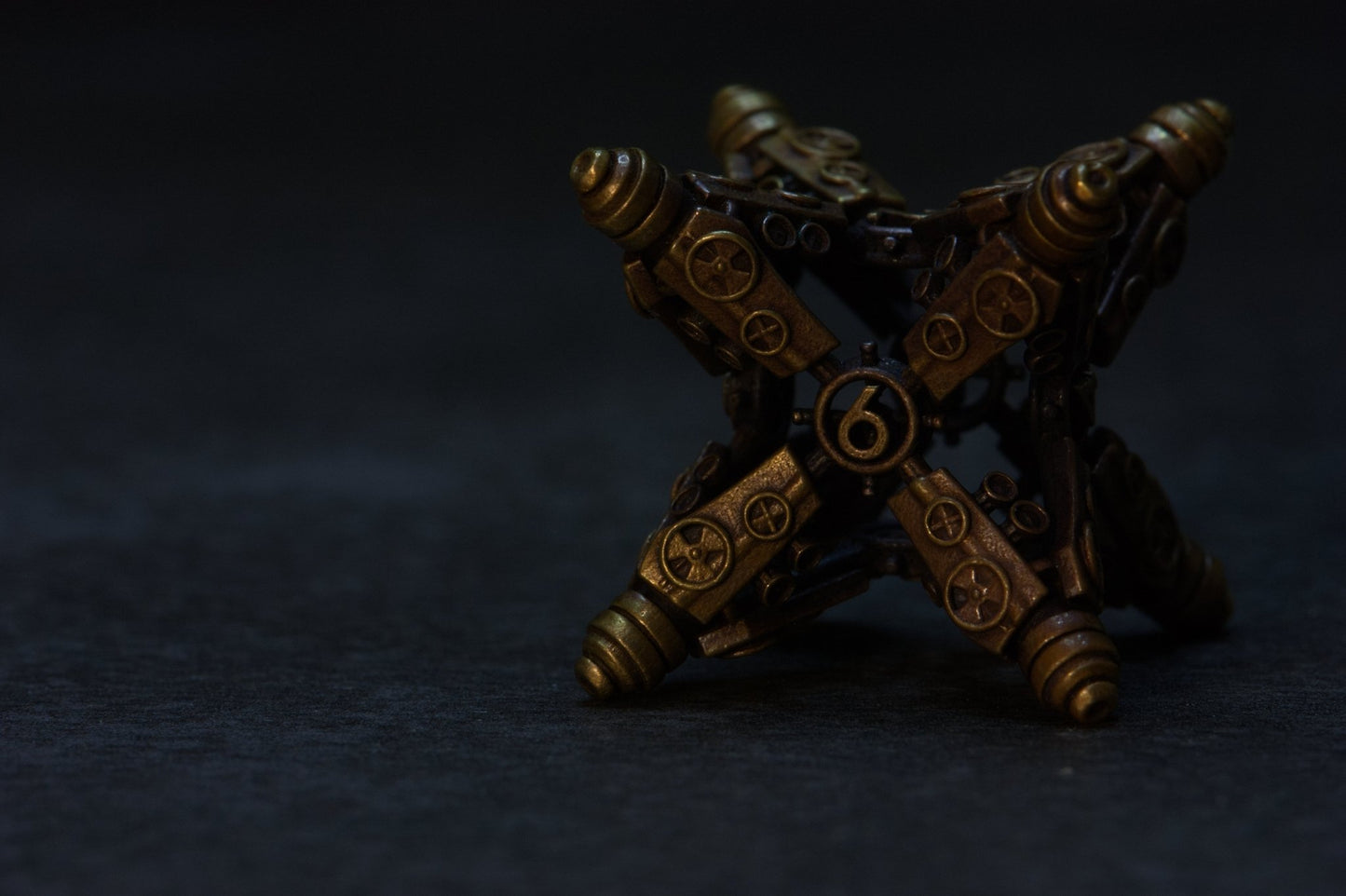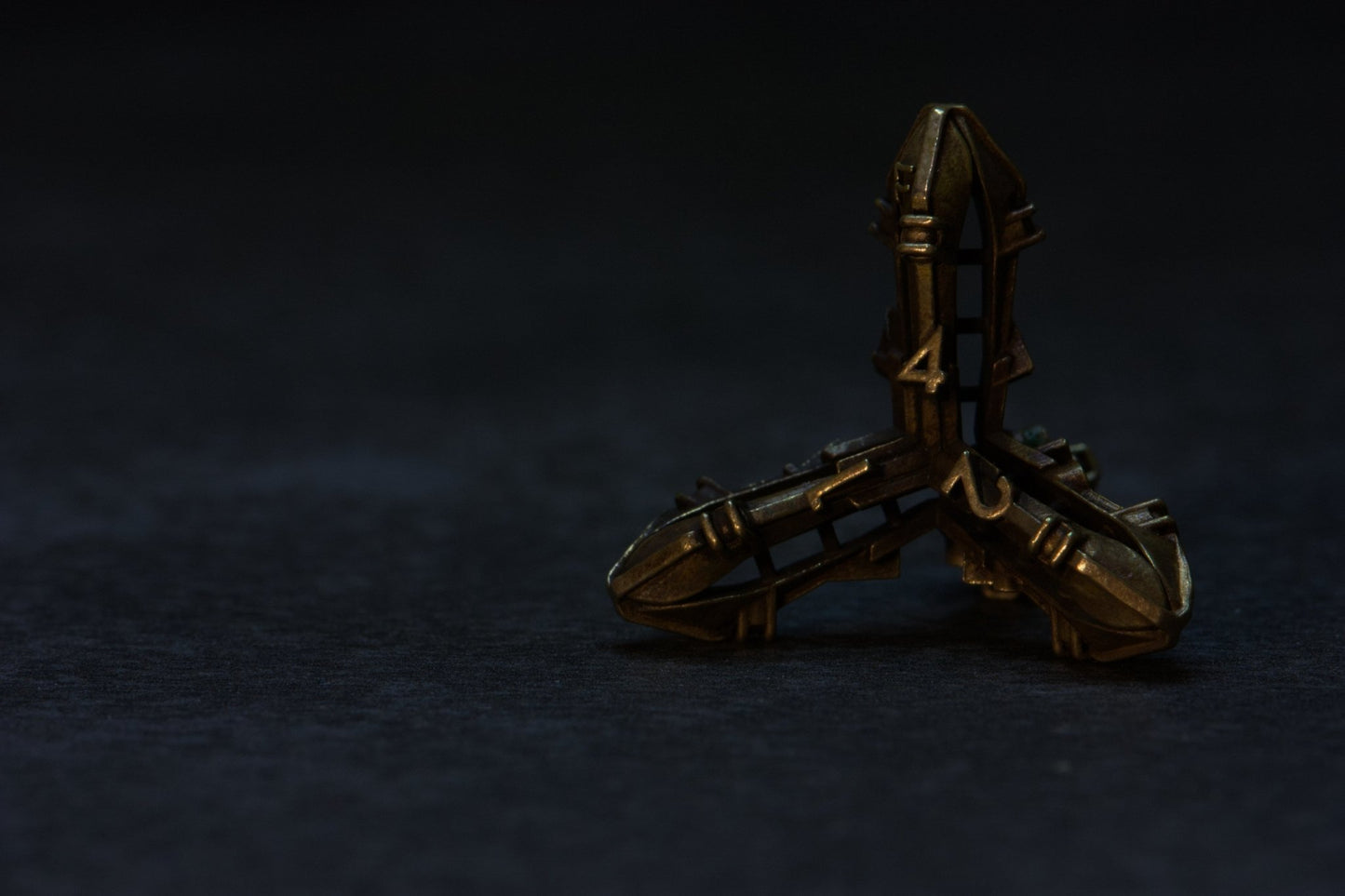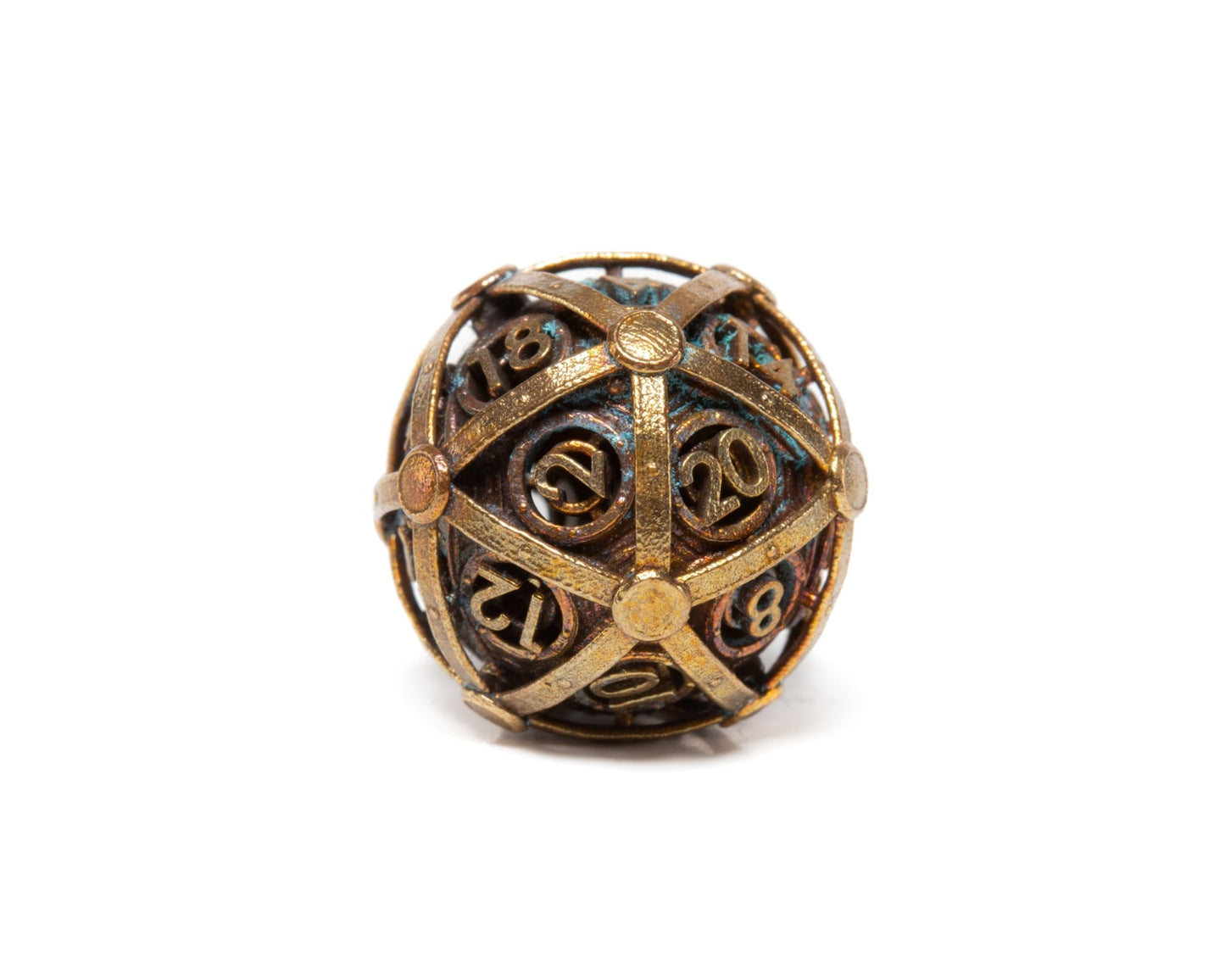 Exceptional artistry.
Wonderful gifts for Christmas and ANY occasion. Got some for myself too!
Absolutely amazing dice!
This is one of the most incredible d20s I've ever seen anywhere. I love the design, the numbers are easy to read, and the way it rolls is so satisfying, totally unparalleled by any other die out there. It's so close to being spherical that it rolls practically forever, I guarantee it'll put a smile on your face every time you roll it.
As mentioned, the customer service is also fantastic. When I ordered this d20 I also ordered another one and contacted the seller to see if they could put it in one of the nice boxes they put their full sets in so I could have a place to store my loose d20s. I offered to pay a bit extra for the box but Summit included it free of charge. They also write nice little messages on the business card included in the package, and its not just the same little blurb every time its actually quite personalized. Outstanding customer service and the best dice you'll ever find.
Beautiful Die and AMAZING Customer Service!
I purchased a Rapture MkIV D20 as a gift for my husband. Our entire family are gamers and we have no shortage of dice around here, but I wanted this to be something special, and I was not disappointed. The entire family ooh'd and ahh'd over it when it was unwrapped, and my son said he would like one of his own. We are very happy with the die itself, and would love to see it expanded to a full set!
But the best part of our experience was the customer service. The die I ordered was initially lost in the mail. I reached out to Summit asking if there was anything we could do in hopes of getting my husband's gift, and they sent out another die right away that arrived a few days later, just in time for the holidays! Between the beauty of the Rapture MkIV and the fantastic customer service, when the die initially mailed out finally arrived, I was very happy to purchase that one as well to fulfill my son's request for one of his own. Summit Dice will always be the first place I turn when looking for dice.
Rapture MkIV
Great die, great customer service, would love to see a full set of the Rapture