Fleur MkII: Single D20
Regular price
Sale price
$40.00 USD
Unit price
per
This product will be made to order and ship in 4-6 weeks.
Inspired Design
Sometimes, you just have to stop and smell the flowers. What began as an experiment in aggressive, pointy shapes has morphed into the petal-like members of the die you see today. Rounded corners finish out the design to provide an elegant solution for the rolls of druidic hippies or brief respite from neon-drenched anarchy. Bring some nature into your RPG session today!
Dice Information
Dice is made out of Bronze, and is designed to match the dimensions of a standard 22mm D20.

Be nice to your dice! Please roll on a suitable leather, rubber, or cloth surface to prevent excessive wear and damage to wooden tables or the die itself.

Engineered to Perfection
At Summit Dice, we strive to provide the peak gaming experience. Nobody likes dice that perform poorly, and we ensure that each design is perfectly balanced before beginning manufacturing. Due to manufacturing variables, each dice can develop slight character differences from what was originally intended, but we've done extensive testing on each design across many dice to ensure that these variations will not impact dragon slaying potential due to extra time in the jail. Change is scary, but we promise that each of our dice is far more random than standard plastic polyhedral sets that are ubiquitous in the RPG scene.
Share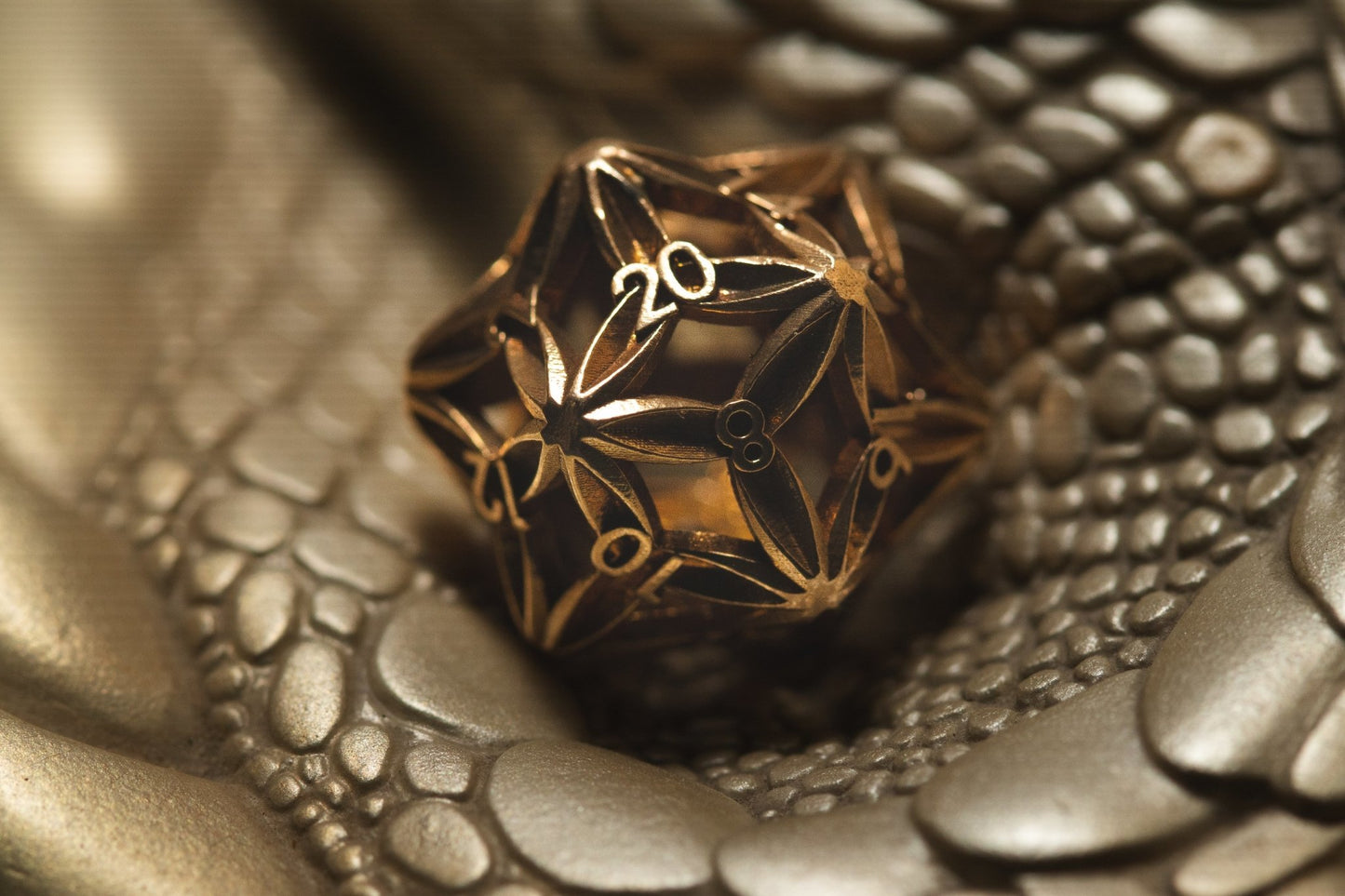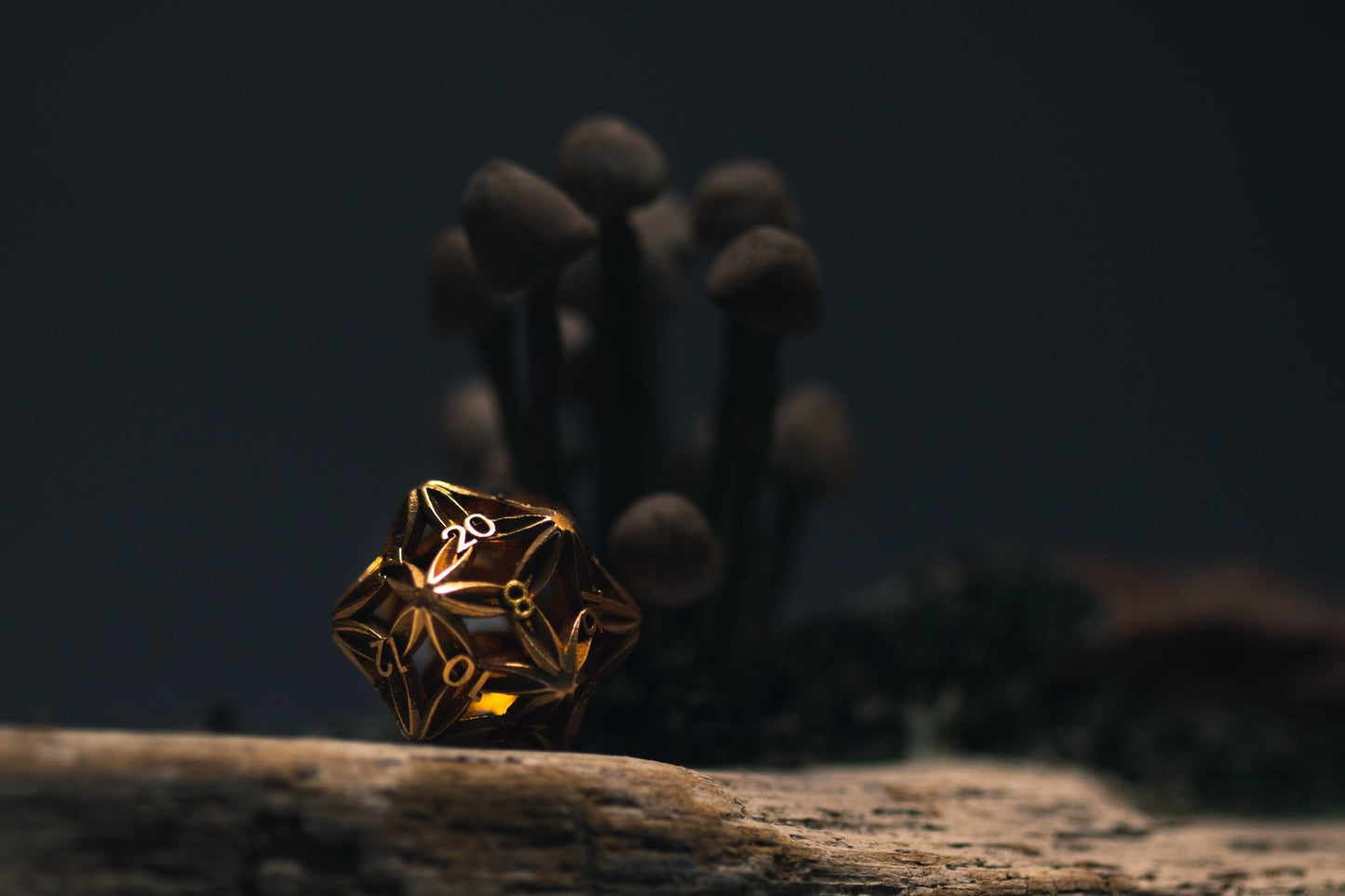 Beautiful dice, again
Second time purchasing from this store - this time to get this Fleur die I was looking at but didn't get around to before. Beautiful design and high quality. Highly recommend.
the most beautiful d20!
the most beautiful d20 i own. beautifully crafted and very easy to read. i love it so much!